NEW!
ASEBA Progress & Outcomes App™ (P&O App™)
The ASEBA P&O App™ is designed to easily apply statistical tests to a client's scores to clearly show if improvement exceeds chance. The P&O App™ accepts scored data files from ASEBA-Web™, ASEBA-Network™, and ASEBA-PC™. To tell providers whether changes in a client's scores exceed chance, the P&O App™ displays bar graphs of scores obtained at each assessment. Changes that exceed chance are flagged with asterisks, based on statistical tests performed by the App (users do not need statistical skills). If they deem it appropriate, providers can show clients the bar graphs and can use the graphs to document outcomes in client records. Outcome graphs are illustrated below for 8-year-old Jeff, based on CBCL ratings by Jeff's parents and TRF ratings by Jeff's teacher.
Date 1

Outcome


NEW!

Progress & Outcomes Manual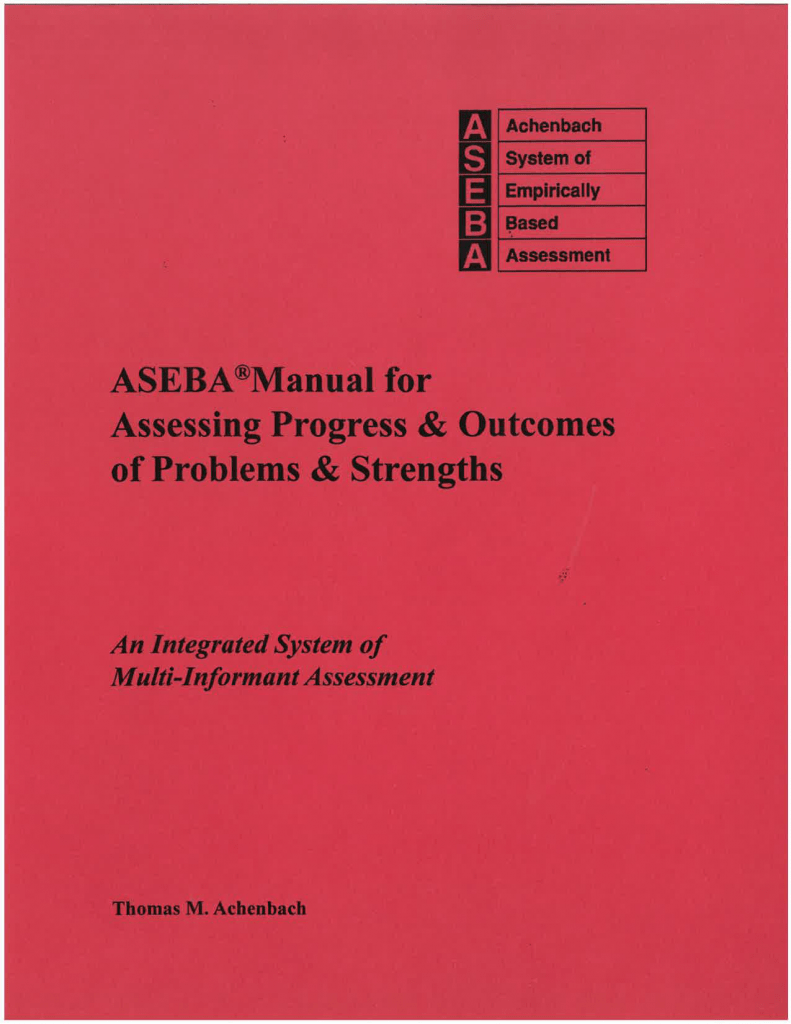 The ASEBA Manual for Assessing Progress & Outcomes in Problems & Strengths succinctly outlines procedures for assessing and comparing clients' functioning at provider-selected timepoints. The Manual illustrates how providers can compare intake, progress, and outcome scores obtained from self- and collateral-ratings. The Manual also illustrates how outcomes can be statistically compared for clients receiving different services.