We do not accept orders by phone.
Free Electronic Transmission (with the exception of packets of forms)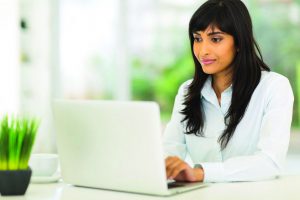 Order online at store.aseba.org and pay by credit card (Visa or MasterCard). We do not accept credit cards by mail or phone.
Submit Order Form with Purchase Order (US orders only, net 30 days required) to [email protected]. Or mail Order Form with check or money order payable in US dollars to ASEBA. Please complete a User Qualification Form if you are ordering for the first time. (Not needed if you are ordering only books, manuals, or guides.)
Customers will be charged an address change fee of the current shipping price for orders if the delivery address changes after a package leaves our premises for delivery to the original address. If a change notice is received from the Carrier, your credit card will automatically be charged. For other payment methods, you will be billed for the additional charges.
Authorized Distributors
Please check our Distributor's page regarding authorized distributors in Australia, Bosnia, Brazil, Canada, Denmark, Estonia, Finland, France, Germany, Greece, Hong Kong, Hungary, Iceland, India, Ireland, Israel, Italy, Japan, Kenya, Latvia, Lithuania, New Zealand, Norway, Poland, Romania, Russia, Singapore, South Korea, Spain, Sweden, Taiwan, Thailand, The Netherlands, Turkey, United Kingdom, U.S., and elsewhere.
Terms
All orders must be accompanied by payment or be guaranteed by MasterCard, VISA. US customers may also submit numbered purchase order forms (net 30 days or interest will accrue).
Exchanges
Check your order when it arrives. If we made an error, goods are defective, or you need to exchange an item, contact us within 30 days for a replacement. Exchanges due to customer errors on orders will incur shipping charges. Call 802-656-5130 for a return merchandise authorization (RMA) number.
Discounts
Contact us for information on volume discounts and for discounts on products to be used for courses, training programs, and student research projects. For student and training discounts, complete a discount application.
Shipping Information
Free Electronic Transmission (with the exception of packets of forms)
Manuals, books, guides, and ASEBA software can be transmitted electronically at no cost to customers. (Please note that files are available for download for 3 weeks after you receive e-mail notification.)
For ground delivery to the 48 contiguous states, please see our online store for the current shipping price per order. For addresses outside the 48 contiguous states, please contact us for shipping options and costs.
Next Day and 2nd Day Delivery
Call 802-656-5130 (option #2) for cost of next day or 2nd day delivery. Expedited orders must be received by noon U.S. Eastern time to be shipped the same day for delivery 1 or 2 business days later.